UNITED STATES—President Donald Trump is placing tariffs on exports coming to the U.S. from Mexico in an attempt to force Mexico to control the influx of illegal immigrants entering the U.S. border through Mexico.
"I am invoking the powers granted to me by the International Emergency Economic Powers Act," said President Trump.
Beginning June 10, the United States will impose a five percent tariff on all goods imported to the United States from Mexico. President Trump explained that if necessary steps are taken, the tariff will be lifted, but if the border crisis continues, tariffs will be raised to 10 percent on July 1.  If Mexico has not taken action to decrease or eliminate the number of illegal aliens crossing into the United States, they will be increased to 15 percent on August 1, to 20 percent on September 1, and to 25 percent on October 1.
The tariffs will remain at 25 percent until the Mexican government does its part to lower the inflow of illegal immigrants.
"We have confidence that Mexico can and will act swiftly to help the United States stop this long-term, dangerous, and deeply unfair problem," stated President Trump.
According to a Washington Post tariff guide, tariffs are a tax to be paid by the companies importing their goods, not Mexico.
This measure comes from the White House after another increase of illegal aliens attempting to cross the U.S. border. A record 2,000 people crossed the border over the Memorial Day weekend through different avenues.
On May 29, U.S. Customs and Border Protection reported apprehending 1,036 illegal immigrants taken into custody after crossing the Rio Grande and entering the U.S. illegally at the El Paso Sector.
Illegal immigrants from El Salvador and Honduras are all being permitted to travel through Mexico to attempt to cross the U.S. border illegally.
Over 500,000 people have been apprehended on the SW border in 2019. Total border apprehensions have surpassed every fiscal year since 2009. The U.S. Customs and Border Protection have more people in custody than agents on the SW border. Apprehensions remain on track to surpass 1 million people this fiscal year.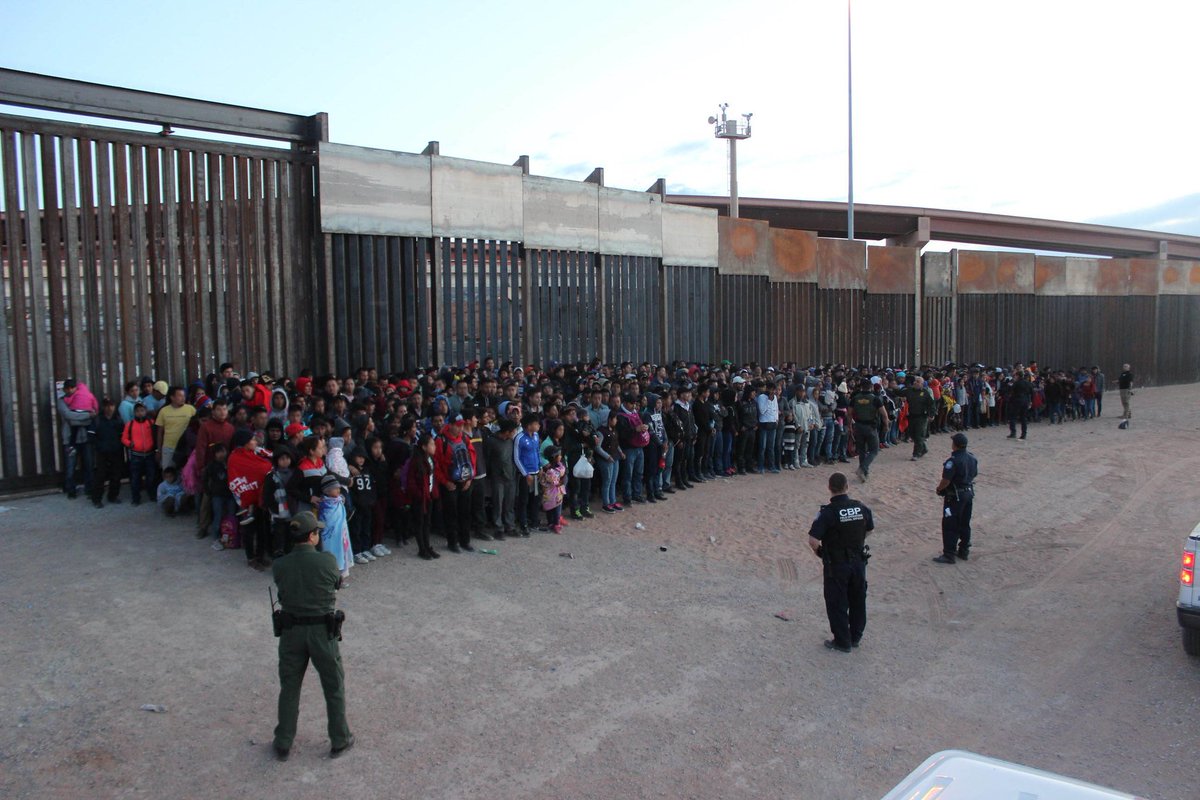 President Trump has expressed the need to protect the U.S. border for the past two years.
"Gang members, smugglers, human traffickers, and illegal drugs and narcotics of all kinds are pouring across the Southern Border and directly into our communities.  Thousands of innocent lives are taken every year as a result of this lawless chaos.  It must end NOW!," said President Trump in a statement.
Some democrats have been opposed to various efforts to secure the border including the building of border walls.
The President of Mexico, Andre's Manuel Lopez Obrador reportedly wrote a letter to President Trump, but later stated in a tweet that his foreign relations secretary will lead a delegation to seek a peaceful and negotiated solution to President Trump's threat to impose stiff tariffs on goods from Mexico.